The Magic Combination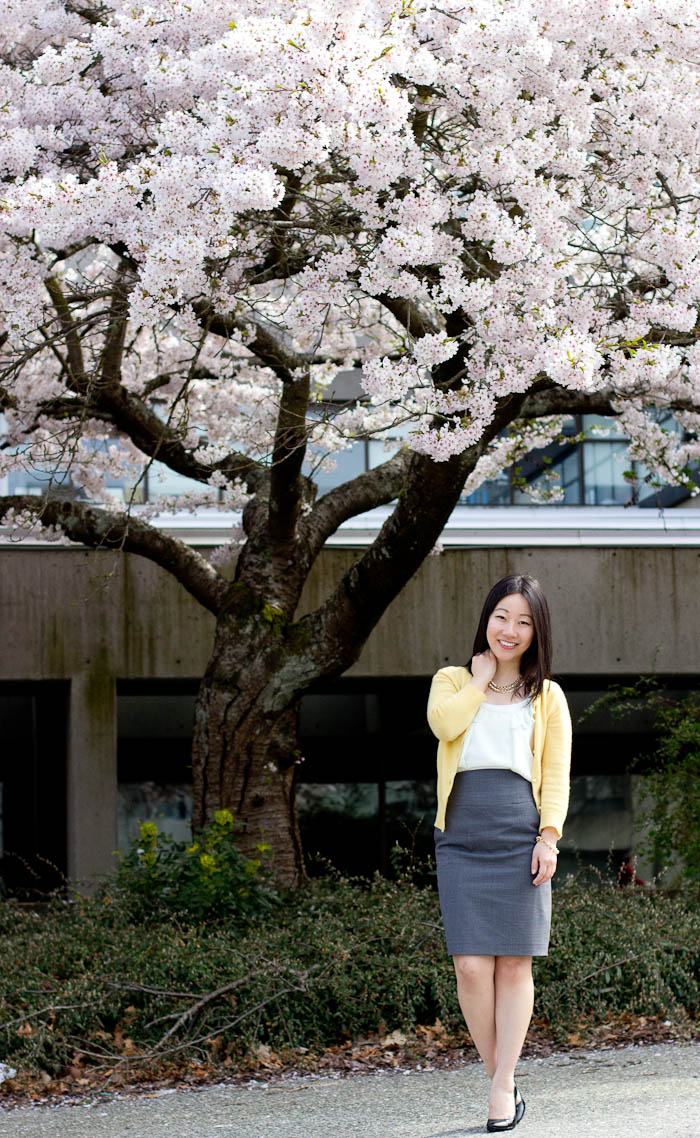 Pencil skirt + cardigan = The Magic Combination. It's a foolproof outfit for work. As long as the pencil skirt is not tight or short, I think it makes every woman look slimmer, taller, and more professional. It makes the legs look longer and highlights the narrowest part of the waist. Depending on the colors and details in the cardigan and the shirt underneath, it can be on trend and feminine as well as serious. You just can't go wrong with a pencil skirt! I've paired the traditional grey suit skirt with a colorful cardigan that has cute little pearl buttons and a mint green tank top. I've accessorized with a trendy necklace and bracelet but I can also wear this outfit with a pearl or silver necklace to be more conservative. There are countless ways to wear a pencil skirt. It's one of the most-worn items in my closet.
What's the most-worn item in your closet, and what do you pair with your pencil skirts?
Skirt: Banana Republic (similar here)
Cardigan: Joe | Top: Wilfred for Aritzia
Heels: Calvin Klein "Whinnie"
Necklace: Banana Republic (similar here) | Bracelet: Coco bFrend (from Vancouver!)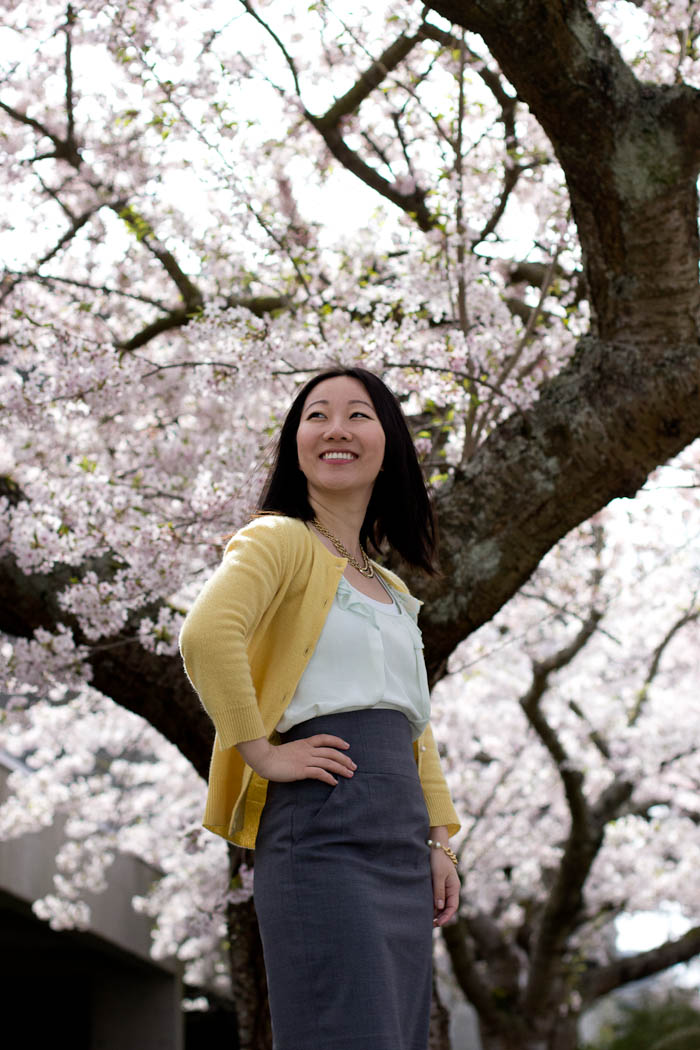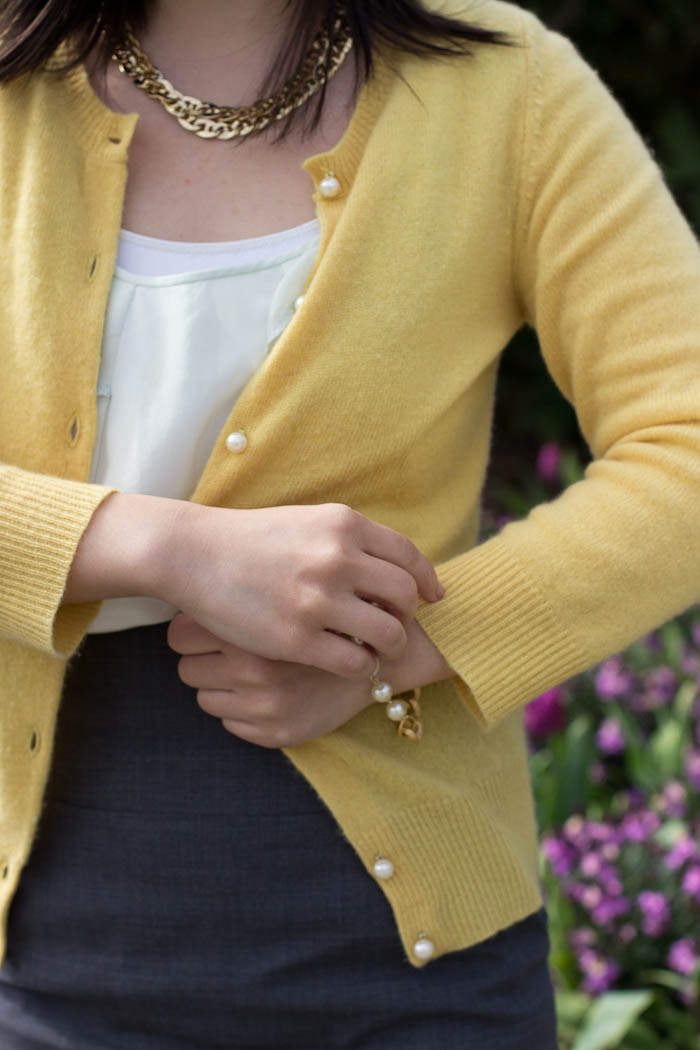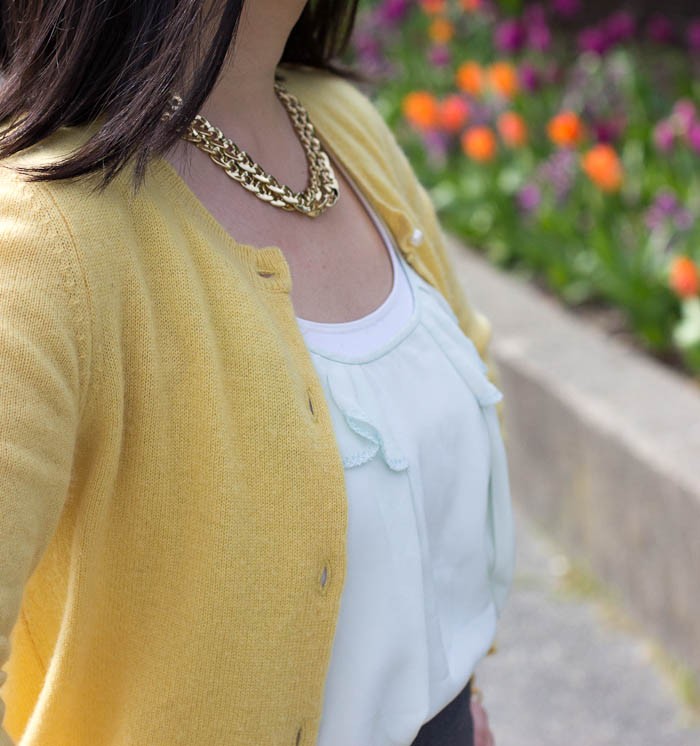 Photos by Christopher Bartens