Black and White | Summer Workwear
 Photos by Alyssa Pizarro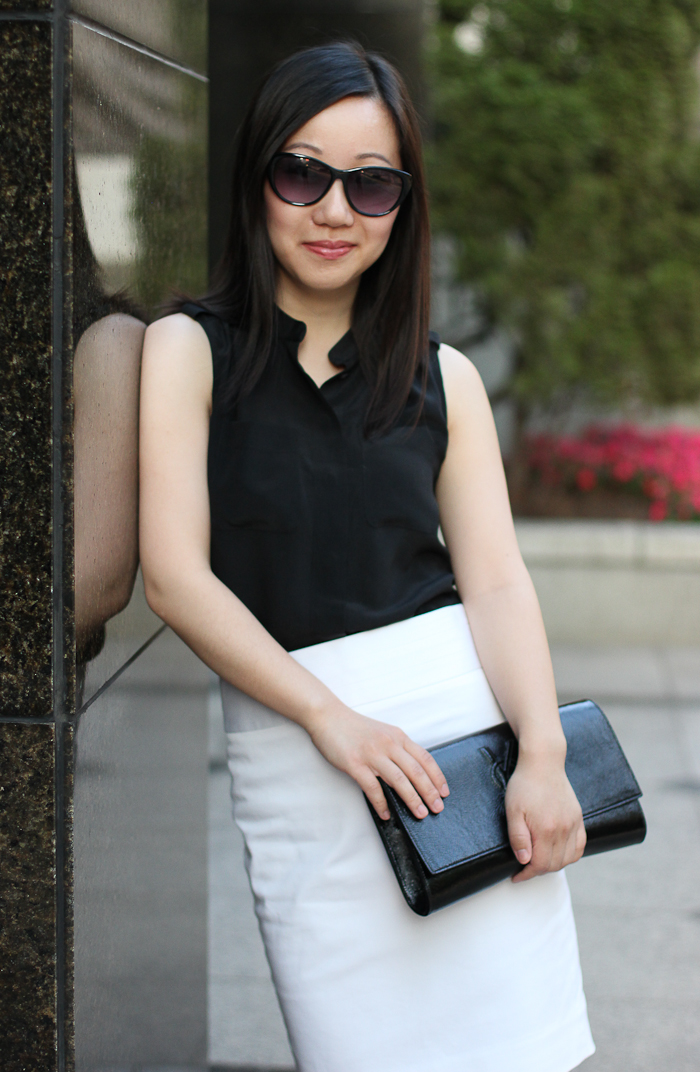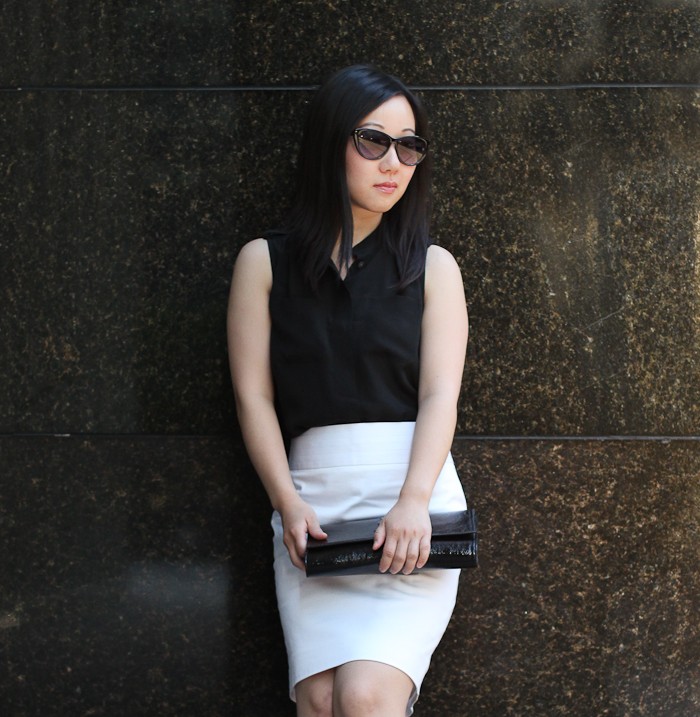 Top: Banana Republic silk tank (on sale in Canada and US)
Skirt: Banana Republic sateen pencil skirt (on sale here and similar here and here)
Heels: Calvin Klein (buy here)
Clutch: YSL (buy here)
A quick post before I head back to the office to prepare for my trip to the Island tomorrow morning. It's going to be a very early start but that's okay because I wake up every morning feeling like P. Diddy. Also, I have breakfast buffet on the ferry to look forward to. Can you believe they have dim sum in the breakfast buffet? I need to have a dining strategy!
Black and white is a pretty common combination for clothing (and couples, I think) but normally black is worn on the bottom and white is worn on top. In the summer you can mix it up with a white skirt and a black top. A lot of girls say that wearing white on the bottom makes their trunk look big, and I say STOP WORRYING.
Click "more" below for more! Thanks for reading.
- Jenny, $tuff-I-love.com